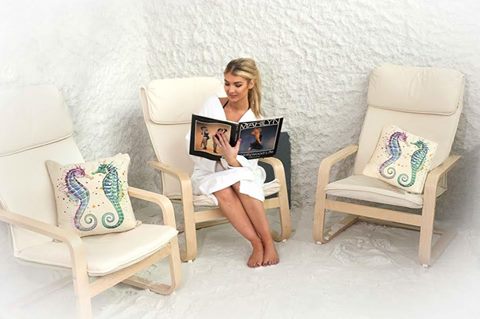 It's that time of year again …. cold and flu season is upon us!!
Did you know that Ballycastle has a salt therapy room??
It is located at here Sea Haven Therapy (beside Rathlin Ferry Terminal)
Salt therapy is a natural therapy that can help manage the symptoms of respiratory conditions reducing the occurrence of sneezing, wheezing and coughing.
This natural therapy is also safe for children struggling with respiratory conditions at this time of the year.
With it's anti-inflammatory and anti-bacterial properties the inhaled salt particles aid in reducing respiratory inflammation and bacteria growth, loosens and breaks up mucus to help expel it, and helps eliminate toxins and allergens.
Salt therapy can be beneficial for those with respiratory conditions such as asthma, COPD, Cystic Fibrosis and hay fever/allergies as well as ex smokers. With every session your airways get cleared and cleansed and this process can happen on a deeper level each time. It can alleviate sneezing, coughing and shortness of breath, clear mucus and phlegm from the lungs, boost the immune system and improve lung function.
During this cold and flu season if you BUY 1 SALT THERAPY SESSION YOU GET THE 2ND FREE*