Steam & Salt Therapy Combination Session at Sea Haven Therapy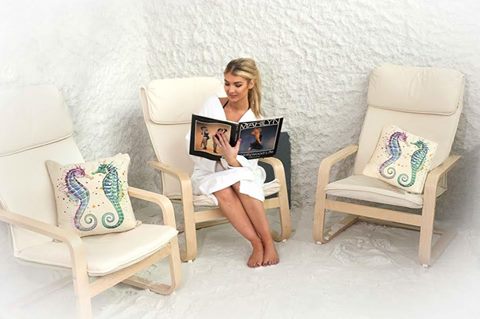 A combination treatment for those of you who need their head cleared due to Winter colds or overdoing the Christmas festivities! This is a two stage treatment – a 30 minute steam cabinet session followed by 45 minutes in our Salt Therapy room.
The treatment begins with a steam session in Sea Haven Therapy's state-of-the-art steam/shower cabinet. A few drops of doTERRA International Breathe essential oil will be added to the steam to help clear your airways. Finish with a pore closing cold shower.
Next, it is off to the Salt Therapy Treatment Room to relax. Salt Therapy is a natural therapy that can help manage the symptoms of respiratory and skin conditions reducing the occurrence of sneezing, wheezing, coughing and itchy/flaky skin. (More Salt Therapy info on our here)
Priced £30 for this 75 minute treatment combo.
To book, call 028 2076 1132 or email: enquiries@seahaventherapy.com